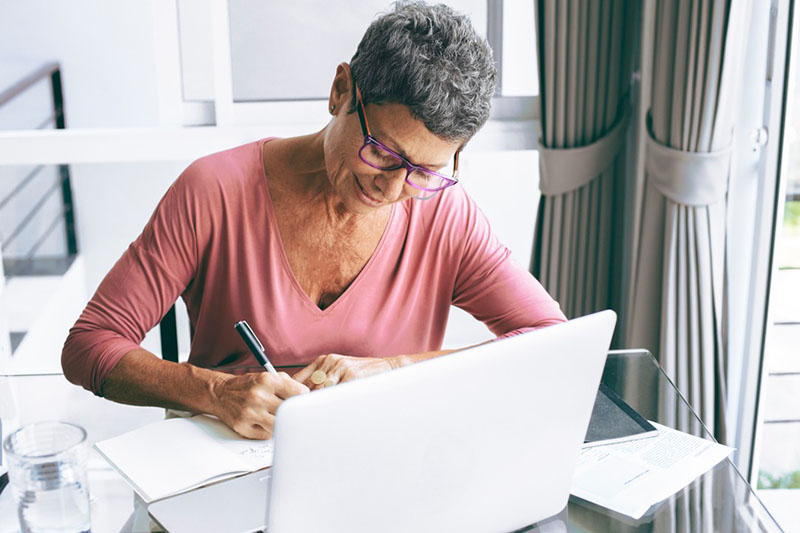 We've had a lot of queries over the last few months about whether it's still possible to move into an aged care home during COVID-19, and what's being done differently during this period. If you're considering a move for yourself or a loved one, we understand it will be a difficult decision made at a time of heightened anxiety. To try to help, here's a quick run-down on what you need to know if you're considering the move in coming weeks or months.
Aged care homes are still admitting new residents.
It may not quite be business as usual, but aged care homes are still admitting new residents – for both respite and permanent stays. This means if you need or want to access aged care during the pandemic, you can be confident that you'll be able to do so. The only aged care homes that are not admitting new residents are those that are in full lock-down due to a staff member or resident testing positive to COVID-19, and thankfully there are only a handful of those in Australia right now.
You can still tour most homes, but it might not be quite the same as previous arrangements.
Before moving into an aged care home you'll want to visit it and get a feel for the place. This is still possible at most aged care homes, although there may be a few more hoops to jump through than usual. The Government has made it clear that people who have recently come into contact with someone who has tested positive to COVID-19, as well as people who have recently returned from overseas, cannot visit aged care homes. So any homes that you want to tour will want to make sure that you don't fall into those categories. They'll also want to know that you've had a flu shot, and might even ask for proof from your doctor or pharmacist that you've had one. Again, this is to comply with new Government regulations. Understandably, the homes you are touring may not be able to take you into every wing or area of the home if they are trying to keep wings separate as part of their infection control measures. Unfortunately this means you may not get as fulsome a tour as you would in normal circumstances.
There might be a period of quarantine that needs to be observed when you first move in.
Once you've toured and chosen an aged care home, the home may have a quarantine policy for you when you first move in. Many homes, for example, are asking new residents to stay in their own room and take their meals there rather than in communal dining rooms for a few days or a week to limit the risk of possible infection to other residents. Make sure to ask any homes you're touring what, if any, quarantine procedures are in place for new residents. 
There are still some visitor restrictions in place that vary from home to home.
As part of their infection control policy, every home will have their own restrictions or limitations on visitors. Before the pandemic, aged care homes were open to any family or friends wishing to visit a resident, at any time of day or night. But given the gravity of the situation with COVID-19, homes are taking the risk posed by the virus very seriously and putting in place the measures they feel are necessary to keep their residents and staff safe. Again, make sure you take the time to ask the homes you are touring what visitor restrictions in place and how long they are likely to be in place for, so you can make an informed decision about which home will suit best.