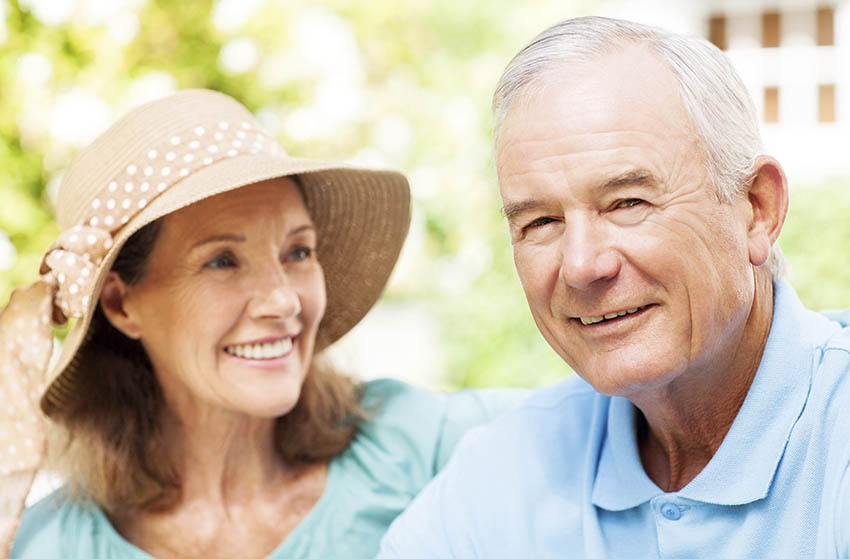 Accessing Aged Care can be stressful. Avoid anxiety by having a plan in place early so that when the time comes, you're prepared.
But where do you even start? These five tips will help you feel in control when the time comes to look at residential aged care:
1. Speak about Aged Care Early
Most families leave the conversation about Aged Care too late. We understand. It can be a hard conversation to have. People don't like to think that one day they may need help taking care of themselves. The thought of losing control and independence can be scary.
But not talking about it means you're not ready when the time comes. Often it's a sudden health crisis that sparks the need for aged care. When this happens, there isn't time to have these hard conversations – you need help fast. Patients and their families often say they felt rushed into decisions due to a hospitalisation, which makes an already stressful time worse. 
Making a plan ahead of time is a great way to get prepared. In doing so, the person needing care has the opportunity to decide where and how they want to live their life. This means they know what to expect and empowers them to have a say in what happens to them. 
The conversation about aged care is so important. If you make decisions for your loved ones without discussing it with them, they will inevitably feel like they are losing control of their life. Prompting your loved one to think about aged care before they need it gives them time to reflect and consider their options before a time of crisis occurs.
2. Pick your timing and be informed about Aged Care
It's important that you choose the right time and place to discuss aged care with your loved one. It should be a time and place where you will not be interrupted, so everyone can safely discuss their feelings, concerns, and ideas. 
It may be better to break the conversation up into a series of shorter chats. That way you're not trying to get everything sorted in one go, which makes the topic less intimidating. It also gives everyone involved time to reflect on they want. 
Do your research so you know what aged care homes are available in your area. Talk to your loved ones about what kind of aged care is available and what it involves so they know what to expect.
When speaking with your loved ones, focus on the activities and things that they love to do and are still able to do, and how you can plan ahead so they might be able to continue those things in aged care. Be sensitive when discussing with your loved one what they can no longer do at home.
A great thing to discuss is what your loved ones have planned for their future. Ask them questions like
How/where do they want to live 

What kind of lifestyle do they want to have? 

What's a "must have" vs. a "nice to have" 
In finding out this information, you are including your loved ones in the conversation and taking into account what they really want. 
3. Get advice from trusted sources and peers
It's always beneficial to get your loved one's doctor or other health professional to explain how going into an aged care home might benefit them based on their particular healthcare needs. 
Even better, if your loved one has friends who have made the move to residential aged care, make a time to visit them together to get a sense of what life is like for them in their new home.
4. Be Empathetic and honest.
Be empathetic when discussing aged care with your loved ones, and always take steps to frame the conversation around empowering your loved one about their aged care options if possible.
Naturally, people fear having their choices and control taken away from them, so try to keep them involved in the conversation. Never talk about them as though they're not there. 
When talking to professionals, discuss what your loved one would want and need. If possible, ask your loved one questions instead of speaking for them. In asking questions, you are listening to them rather than them listening to you.
Speak about the positives of aged care with your loved ones, but be honest about why it might be needed, now or in the future.
5. Aim for a mutual decision 
Listen to your loved ones' wishes and choices and give them the opportunity to hear your opinion and what you think is best. If you are a carer for your loved one, talk about how their care needs affect you now, and how that may change in the future if their care needs evolve.
Listen to their ideas but don't be afraid to add your own thoughts to the discussion if you think it might help them understand where you are coming from.
The ideal outcome is for everyone to be on the same page about the circumstances in which a move to residential care would occur, and where your loved one will go (eg which aged care homes they would prefer). 
Need more advice?
Care Guidance ​provide trusted help with aged care placement in Melbourne. 
If you'd like to speak to one of our friendly experts, you can Contact Us now for an obligation-free chat.