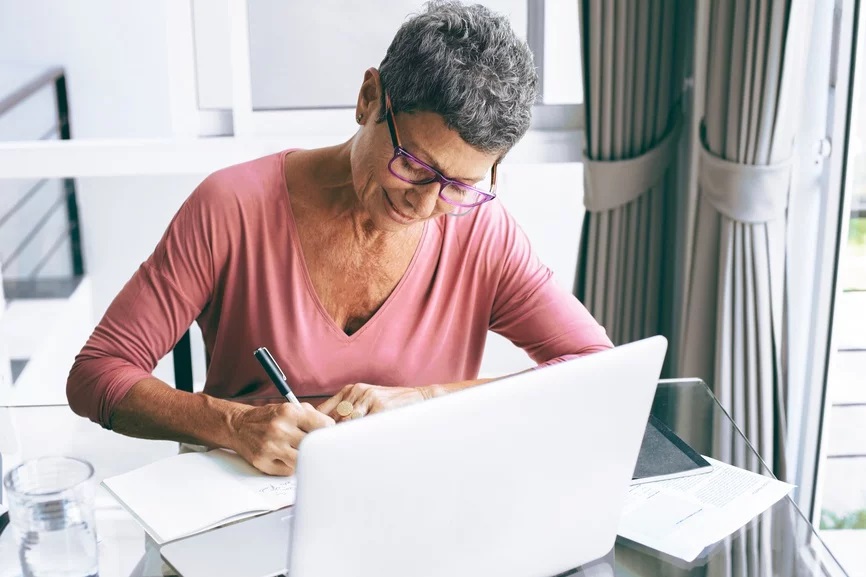 When it comes to choosing the right care for yourself or a loved one, it can be hard to know where to start. But with a little forward thinking, the transition to aged care can be a stress free process for you and your family. To help make the process a little less daunting, here is a checklist with the key things you'll need to consider.
1) Accessing Services
2) Types of Aged Care
3) Finances
---
1. Accessing Services
If you are struggling to manage at home or think you could use a bit more support, your first step will be to contact My Aged Care, the national online and phone service to help you find out about aged care services. They determine your eligibility and decide which type of assessment you will need for the option most appropriate for you. Assessments are straightforward and free of charge.
Getting Assessed
For entry level support at home, the Regional Assessment Service (RAS) will assess you for the Commonwealth Home Support Programme (CHSP). For more complex needs, a member from the Aged Care Assessment Team (ACAT) will provide a comprehensive assessment. If you live in Victoria, you'll see them referred to as Aged Care Assessment Services (ACAS). ACAT (or ACAS) will visit your home to observe whether you might be in need of some extra care. If you think you're ready to arrange a RAS or ACAT assessment, contact the My Aged Care customer service on 1800 200 422.
What To Do Once You Have Your Results
The assessor will discuss your results with you. For services with the Commonwealth Home Support Programme (CHSP), you will be given the option to contact providers directly, or have your services listed on the My Aged Care portal where approved providers can access your results and contact you. If you have been assessed by the ACAT, you will need to wait until you receive a letter in the mail with the  formal results. You will need this letter when applying for any approved aged care services — it includes a unique referral code detailing your medical history and care needs, so you can get the care that's right for you.
---
2. Types of Care
Your care needs are as unique as you are. Thankfully, there are a range of care options designed to suit just about everyone. The three main types are: in-home care, respite care, and residential care. These can be provided under subsidised government funding, delivered on a private basis or as a combination of both.
Respite Care
Respite care is designed for people who require more intensive support over a short period of time. This is ideal if you're going through a rough patch and need help getting back on track. Respite care can include a short stay in a residential aged care home, time in a facility specifically designed for respite care, or in-home care.
In-Home Care
In-home care is suitable for people who want to continue living independently but might need extra support with daily tasks. If you or a loved one isn't quite ready for residential care, this can be a nice way to get used to accepting a little help here and there without leaving the comforts of home behind. There are two types of government subsidised home care services:
1. Commonwealth Home Support Programme (CSP)
CHSP provides entry level support at home. These services do not require an income assessment and the costs will not be deducted from your pension. However, there may be waiting periods which depend on the urgency of the request.
2. Home Care Packages (HCP)
For more complex support at home, Home Care Packages can be tailored to suit individual needs and individual requirements. They are delivered on what's known as a Consumer Directed Care (CDC) model, meaning you (and your carer) have more choice and control. There are four levels of packages, based on your care needs. To access these packages:
You will need to complete a centrelink income assessment
You may need to pay a basic daily fee and/or an extra income assessed amount (depending on the results of the centrelinkassessment)
You may be required to wait to access these packages, as there can be lengthy waiting periods.
Residential Care
Residential aged care homes offer 24 hour assistance as well as activities to help keep you healthy and happy. Choosing the right facility will depend on your short and long term needs. There are a number of factors to consider before making your decision:
1. Level of Care
The level of care you require is a big factor in determining the right facility for you. You may be fairly independent or require extra support. This could change over time so it's worth considering your longer term care requirements as well as your immediate needs.
2. Lifestyle Objectives
Aged care doesn't have to mean compromising your lifestyle. Most facilities offer extracurricular activities and social events that can help maintain an active lifestyle.
3. Extra Services
Some facilities have a range of extra services that may sway your decision when it comes to choosing a facility. These could include counsellors, physios and onsite doctors or premium services such as beauty treatments, massage and hairdresser.
---
3. Finances
Your finances can be one of the most stressful parts of the transition to aged care. But a little planning can make things a lot easier for you and your family. Here's a few pointers to get you started:
Seeking Financial Advice
Seeking financial advice early is the best way to ensure the transition into aged care is comfortable. Contact a financial advisor or chat to an expert at Care Guidance to help you understand costs based on your personal situation.
Basic Costs
The Australian Government pays for a portion of aged care in Australia, however there are other costs you may be required to cover. For both home care packages and residential aged care, you will pay a daily fee that contributes to day-to-day living costs. Depending on your income you may also be required to cover other costs, or contribute additional funds towards the services. Aged care homes are particularly confusing and often involve larger sums of money and possibly selling the family home.
---
Final Checklist

1. Determine your needs: Assess the level of care required: in-home, respite or residential
2. Accessing services: Contact the My Aged Care customer service for an assessment on 1800 200 422
3. Plan your finances: Seek financial advice from a certified financial advisor.
4. Choose your provider or facility: Choose carefully based on level of care, lifestyle objectives and extra services.
If you need help getting your head around costs, paperwork or types of aged care, Care Guidance can help you manage all aspects of the transition to aged care.
Call us on 1300 442 383 for an obligation-free chat.