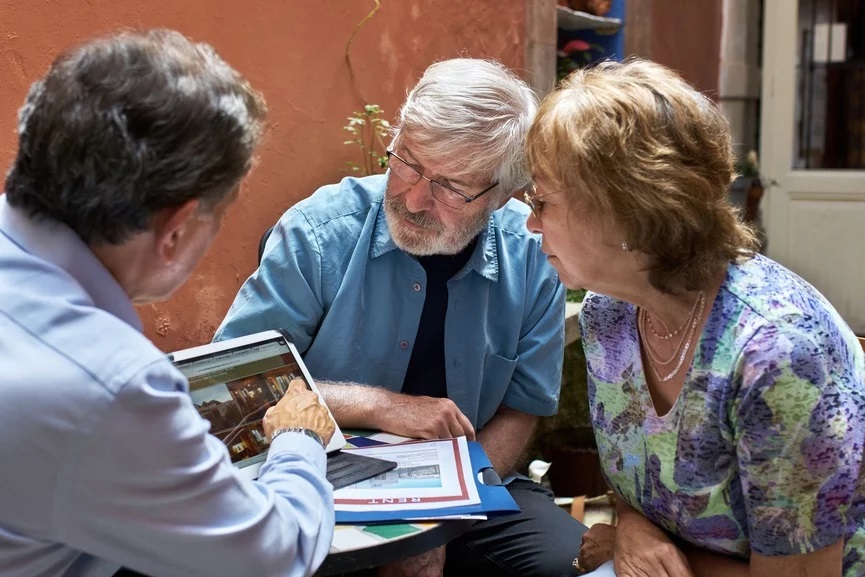 Arranging care for yourself or a loved one rarely comes at a good time, in fact it is usually smack bang in the middle of a health crisis. If you haven't talked about your preferences beforehand, you may feel rushed into making decisions without fully considering your options.
While there is no 'right' time to begin thinking about aged care, the sooner you begin planning, the more prepared you'll feel when the time comes. Here's why:
1. Help with planning
The sooner you start thinking about your aged care plan, the more support you'll have to ensure you're making the best decision. If you're already starting to think about retirement, it's not too early to explore choices for aged care. By planning early on, Care Guidance can help you navigate the maze of government and private services including where to start, how to get the most from a home care package and finding the perfect home for you and your loved one.
2. You could be eligible for a Home Care Package
Most people think aged care as only residential care (nursing homes).  But by considering your aged care options earlier you could stay at your home longer. Private services and government funded Home Care Packages are designed to be tailored to your individual needs. Perhaps you only need an extra pair of hands at home for meal times or to install some hand rails for safety. In-home care gives you access to the services you need in the comfort of your own home.
3. Finding aged care that fits
Finding a residential facility that fits your care needs and lifestyle choices is important. Looking into your options early leaves time for you to prioritise what matters to you most. Take the time to tour your local facilities with your family. What kind of environment would you like to live in? A sleek and modern facility or one with more old world charm? Consider, how important is the menu, the social activities or the garden?  Start thinking about your options early so you can waitlist potential facilities according to your priorities.
4. Waitlists
Many aged care facilities have waiting lists, especially those that have dementia specific services.  If you need to move in quickly these options could be ruled out due to lack of bed availability.  The earlier you look, the sooner you'll find the facility that suits your needs and lifestyle priorities.
5. Location
Planning early will also give you time to find the best aged care in your ideal location. If you need to rush into a decision, you may not be able to make sure the facility is as close to your family and friends as you would like.
6. Financial security
Having your finances in order early will allow you to make decisions based on your needs and not your finances. This is an easy step for reducing stress when it comes to making the move to aged care.
Considering your options early on will help make the transition to aged care far easier. If you get your priorities in order now, you'll be able to secure aged care that's personalised to you and your lifestyle. If you'd like to speak to someone to help get your head around it all, give Care Guidance a call on 1300 442 383 for an obligation-free chat.